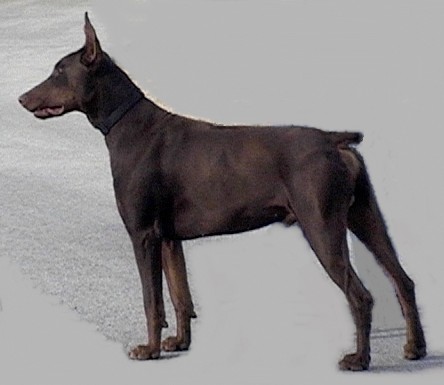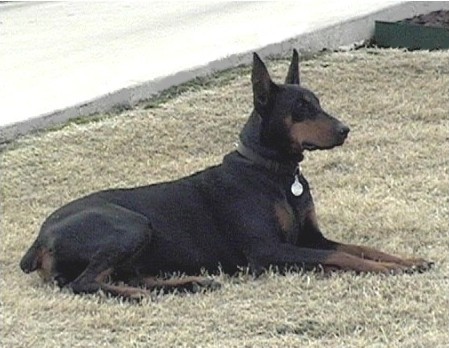 Well, you have heard of Romeo and Juliet. We have a Redford and Josie on our hands. For those of you watching our website, this litter was a great surprise and was definitely meant to be. Our spring litter was planned for Redford and Star but Redford and Josie had other plans. Our dogs are not kenneled but are one big happy family. This requires the need to separate Redford from the girls as we plan litters. Josie jumped the gun on this cycle and her and Redford decided they wanted to have a small litter sooner than later. So we are proud to announce this litter between Josie and Redford......
D & L's Outlaw Josie (AKC pedigree link) and D & L's Regal Redford (AKC pedigree link) delivered 4 very large and beautiful puppies on January 28, 2007. The beauty and personality of this cross has already been proven and we (once again) are very excited about the potential of this litter.
Good luck everyone and THANK YOU for providing wonderful homes for your D&L Doberman!!! Please call with any questions.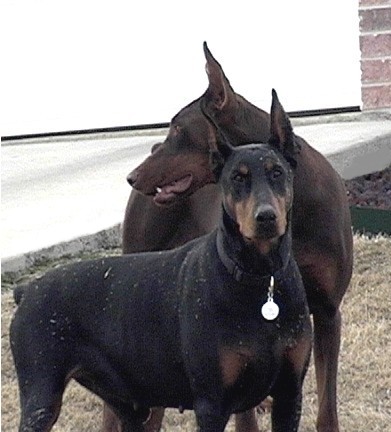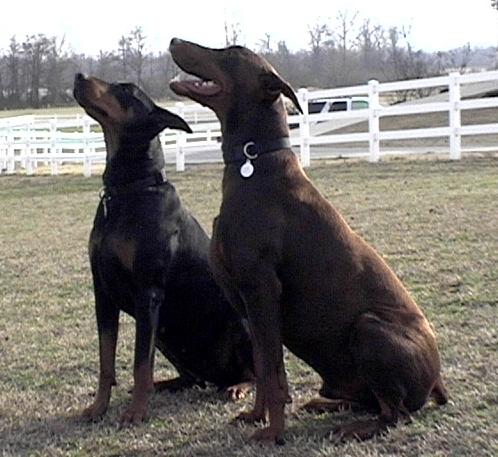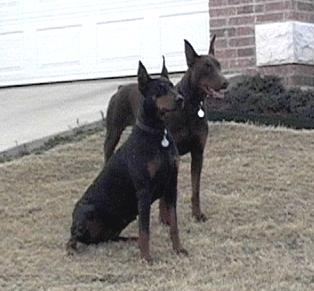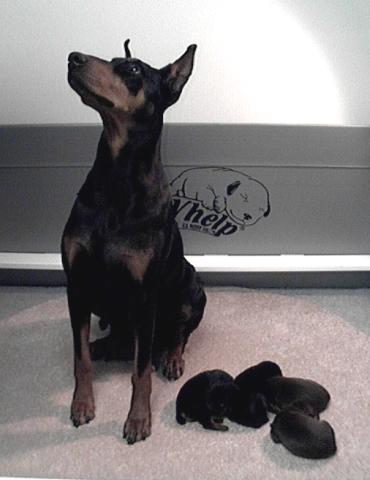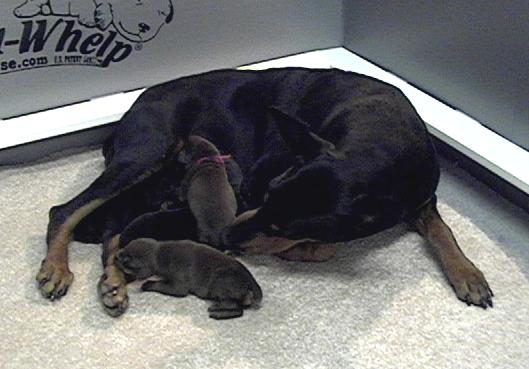 CONGRATULATIONS TO THE FOLLOWING: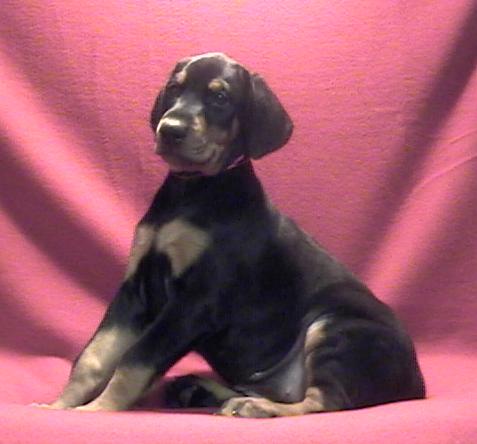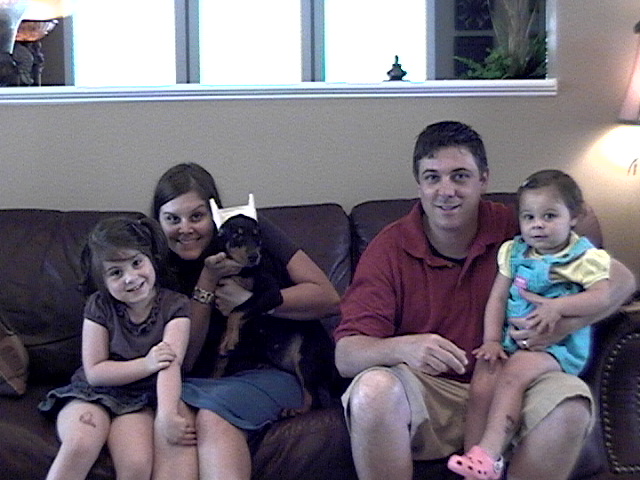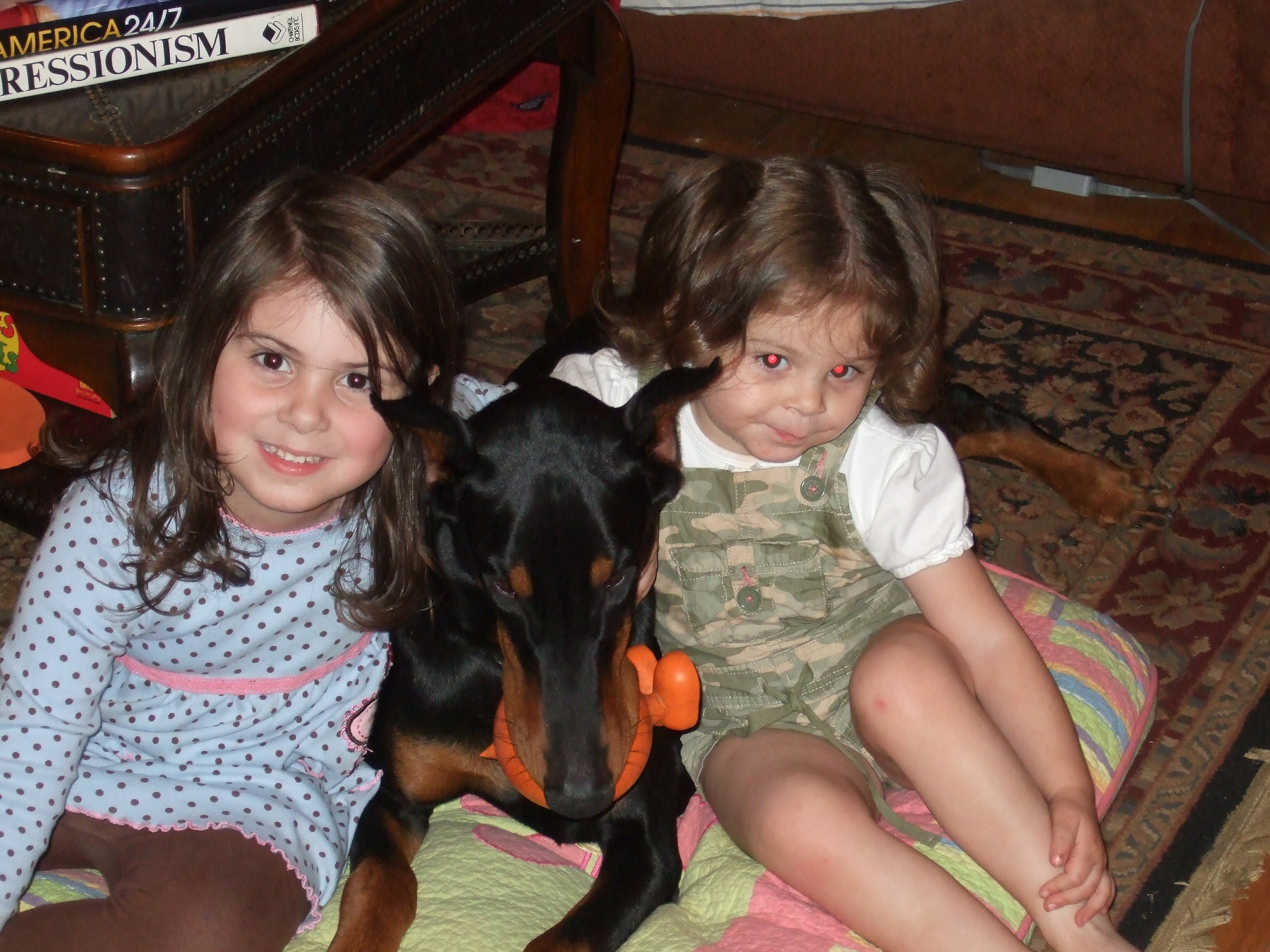 black female - Jason, Amy, Sophia and Ruby Lee - Little Rock, Arkansas - "Clementine" is such a sweet girl and may have some competition with the other 2 sweet girls in the Lee family!
October 08: Clementine and the girls are growing up. They all look so pretty and Amy says that Clementine is well and is a real honey! 2011 Update: Unfortunately Clementine passed away in 2011. She will be dearly missed. RIP Clementine.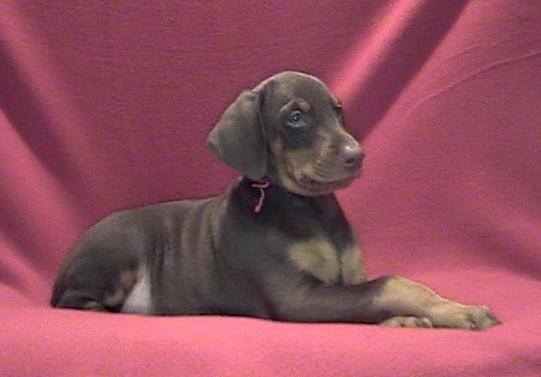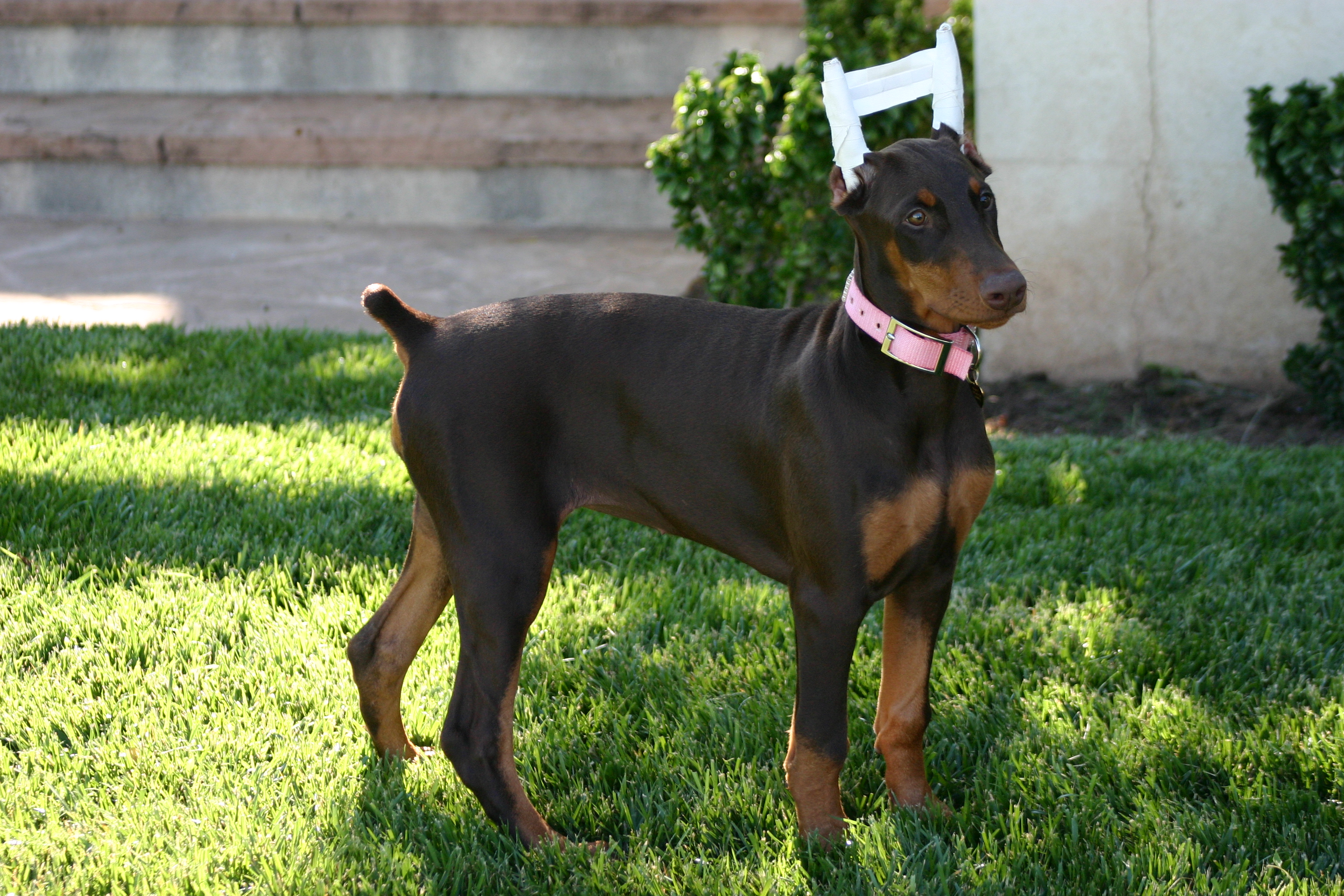 red female - Mark Mahone - Roswell, New Mexico - "Macy Jo", what a sweet girl!!! Mark was so anxious to see her in person. The weekly photo updates helped during the 9 weeks of waiting but nothing compared to Alex finally seeing her in person at the airport. Just wait Alex, until you see how sweet she is when you get her home. She will watch your every move!
Updates: May 07: Macy is doing wonderful and is pictured at 4 months old (right photo)!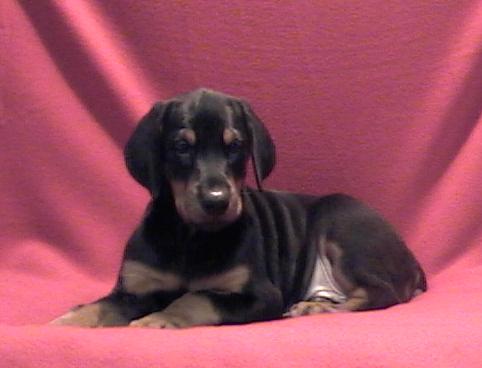 black male - Alex Nguyen - Odessa, Texas - "Brimstone" will have a wonderful home with Alex. Alex has been planning for a D&L Doberman like Brimstone since 2005. The airlines decided to take their time getting Brimstone to Alex but I bet he will be worth the wait!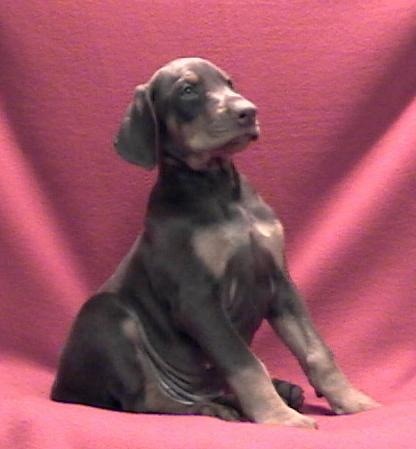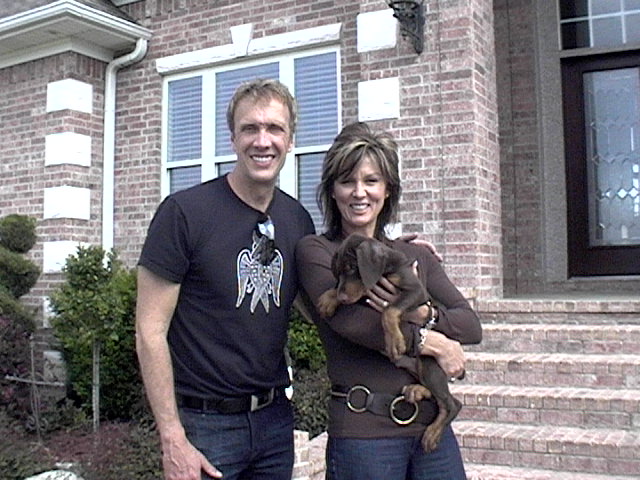 red male - Ed and Lisa Young - Flower Mound, Texas - "Dutch", is heading to Texas to be with his older brother Dolce' and the rest of the family. Dolce' will have so much fun with his little brother who isn't quite so little! Congratulations Ed and Lisa!
November 2010: Dutch is doing great and is a great model for EJ Young Photography. :)