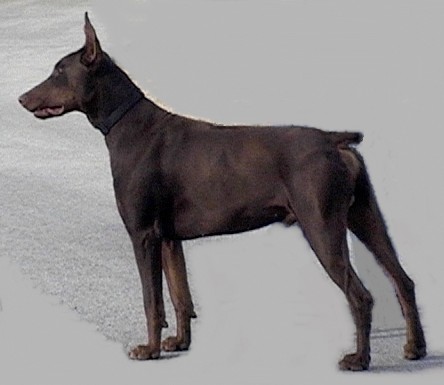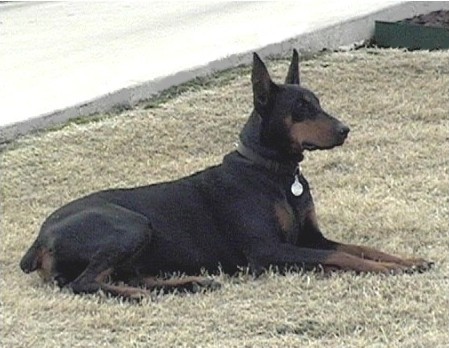 D & L's Outlaw Josie (AKC pedigree link) and D & L's Regal Redford (AKC pedigree link) delivered 7 puppies on August 19, 2006. The beauty and personality of this cross has already been proven and we (once again) are very excited about the potential of this litter.
Good luck everyone and THANK YOU for providing wonderful homes for your D&L Doberman!!! Please call with any questions.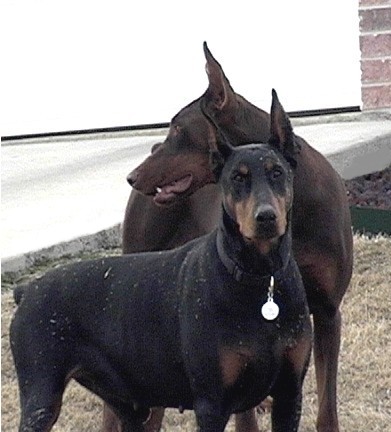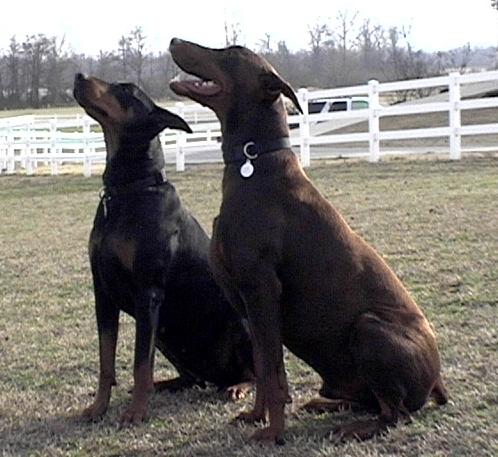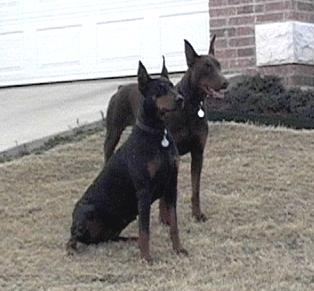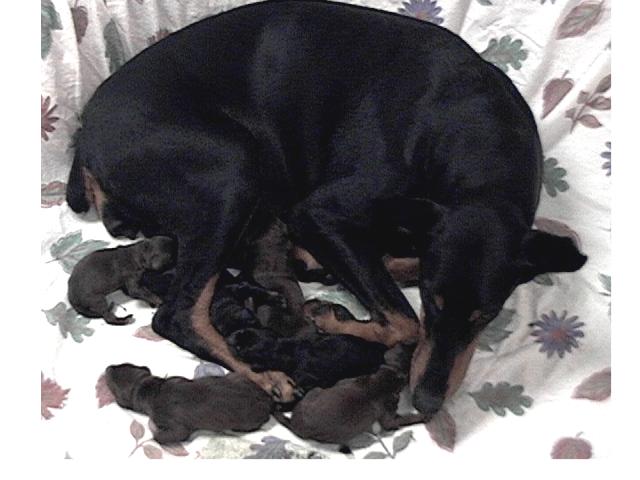 CONGRATULATIONS TO THE FOLLOWING: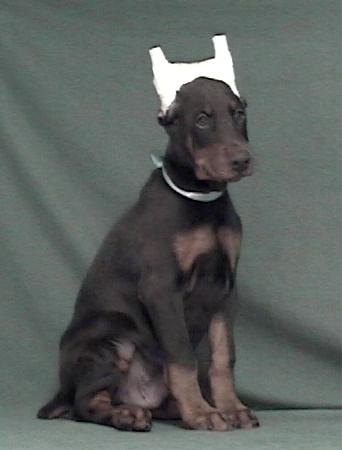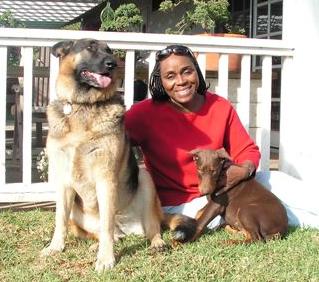 red male - "Rommel" - Mark and Barbara - Oceanside, CA
"Daizy" is now at home with Mark and Barbara. He also has a new buddy "Micah", a 5 year old German Shepherd. At first meeting, Micah thinks he is pretty amusing! Mark and Barbara, thanks so much for the photo!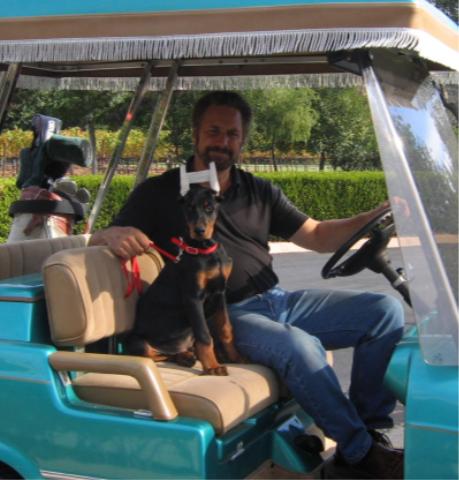 black male - "Charlie" - Sam and Karen - Napa, CA
How about some golf Charlie? Charlie is at home in CA. We miss him so much but know he is in great hands.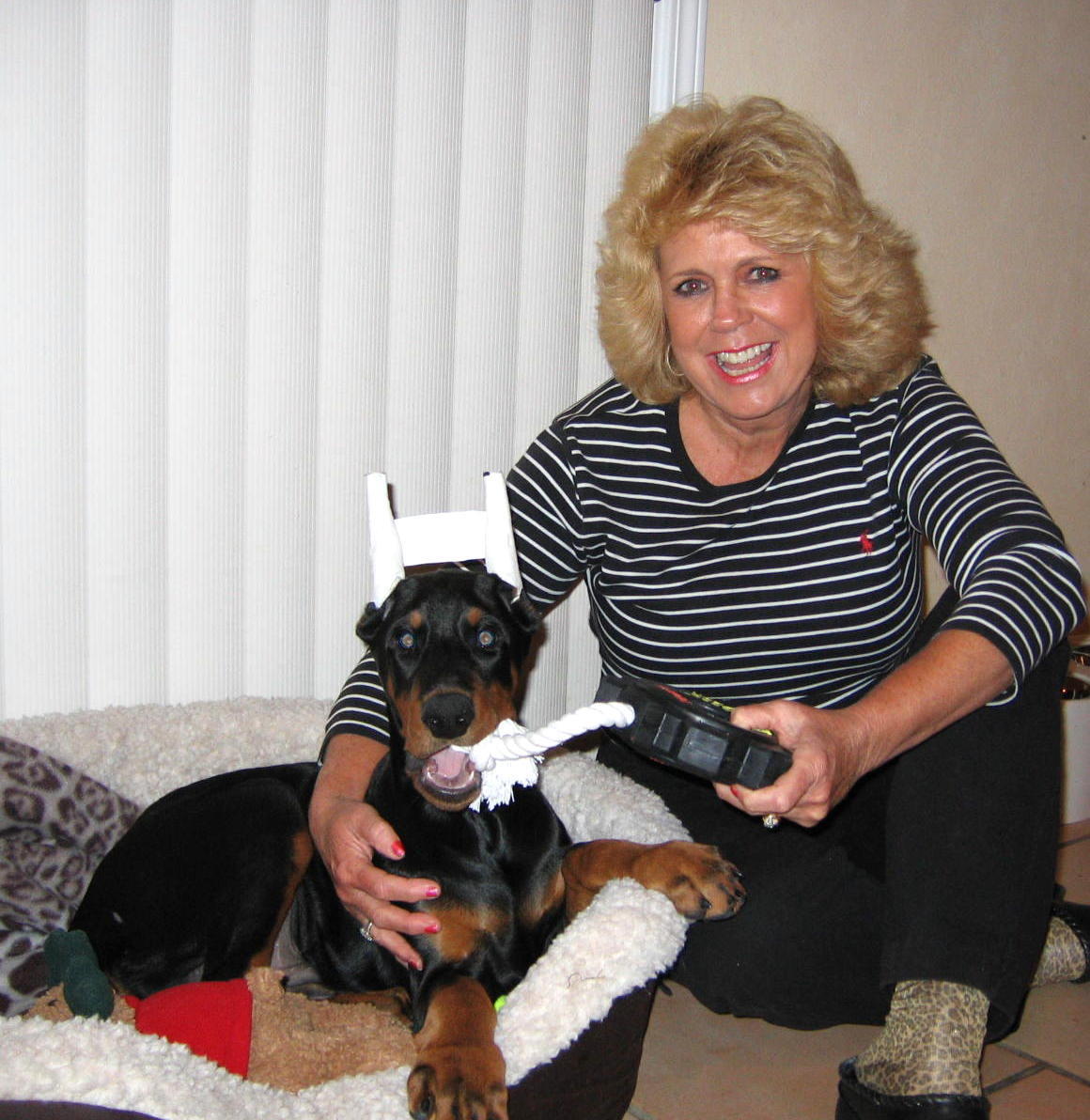 Update on Charlie: Charlie (6 months) is doing great and enjoying playing with his new neighbor. He is being a very good boy!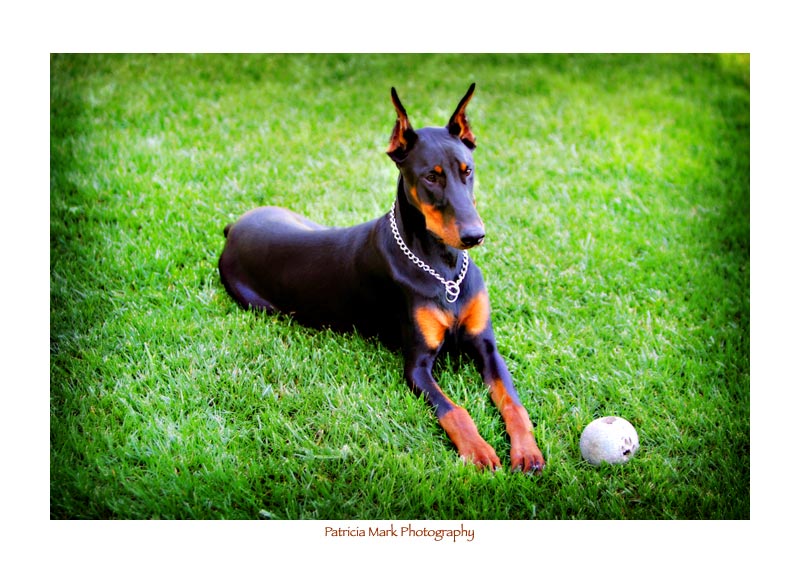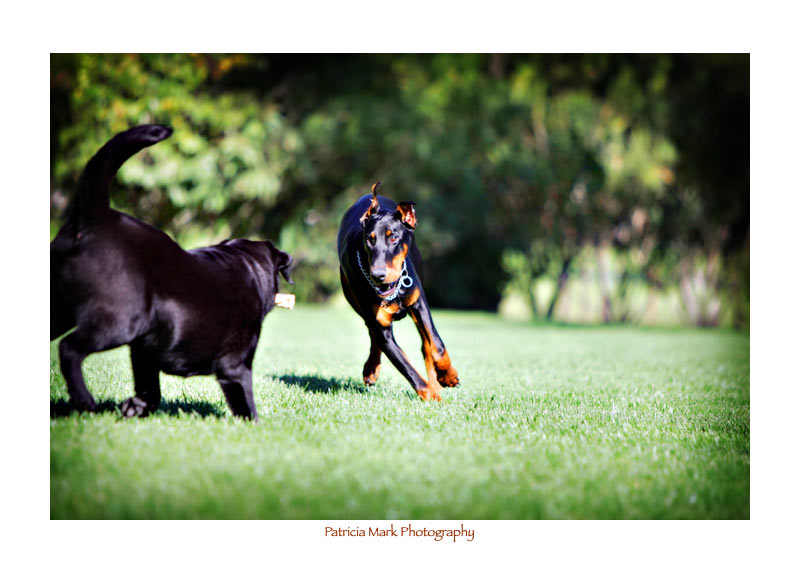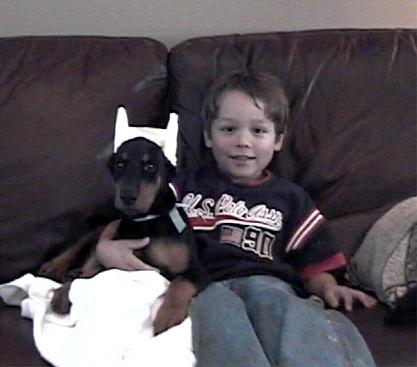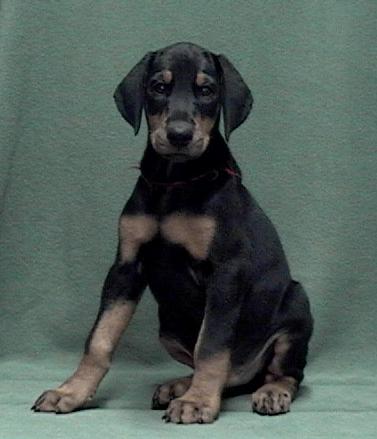 black male - "Maximus" - Brad, Yanira & Jonathan - Lowell, AR
Jonathan and his new best friend "Max" meet at last. A sweet boy for a sweet boy! Happy 5th birthday Jonathan!
Update: Max and Jonathan are best buddies. They do everything together....sleep, bathe, and Jonathan even wears Max's collar as a headband.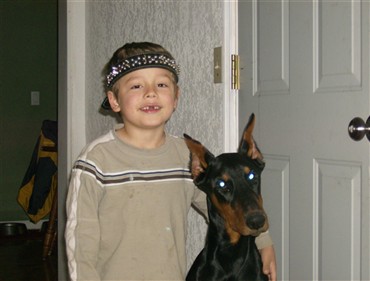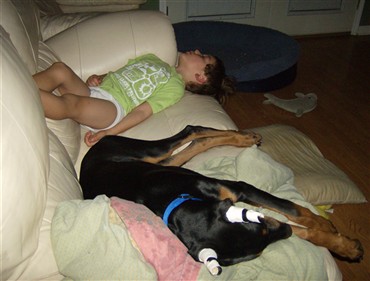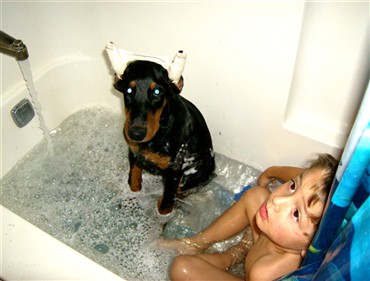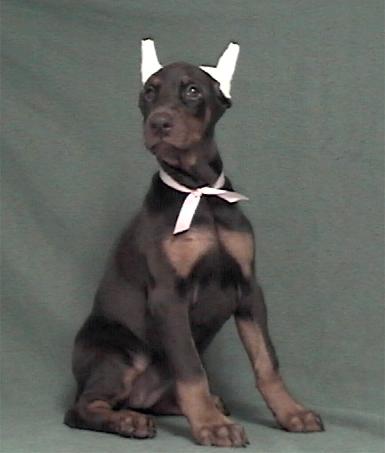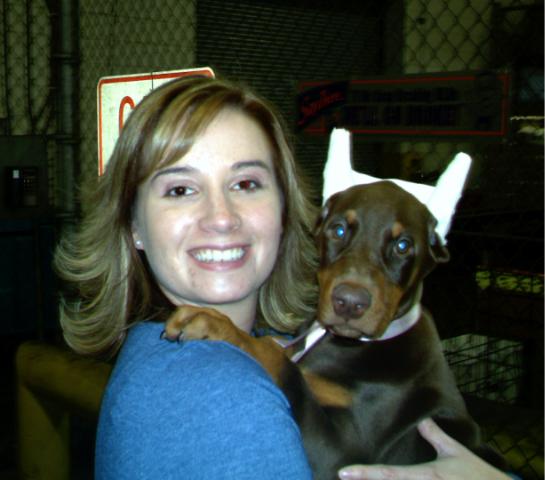 red female - "Ava" - Justin and Tiffany - New Bern, NC
Ava's arrival at the airport. She is now with her new family in NC just waiting on Justin to hurry home from deployment! Thanks so much for the photos Tiffany! Hurry home safely Justin!
Update: Ava is doing great in her new home and Justin is finally home with her and Tiffany. Great job on the ears, Tiffany!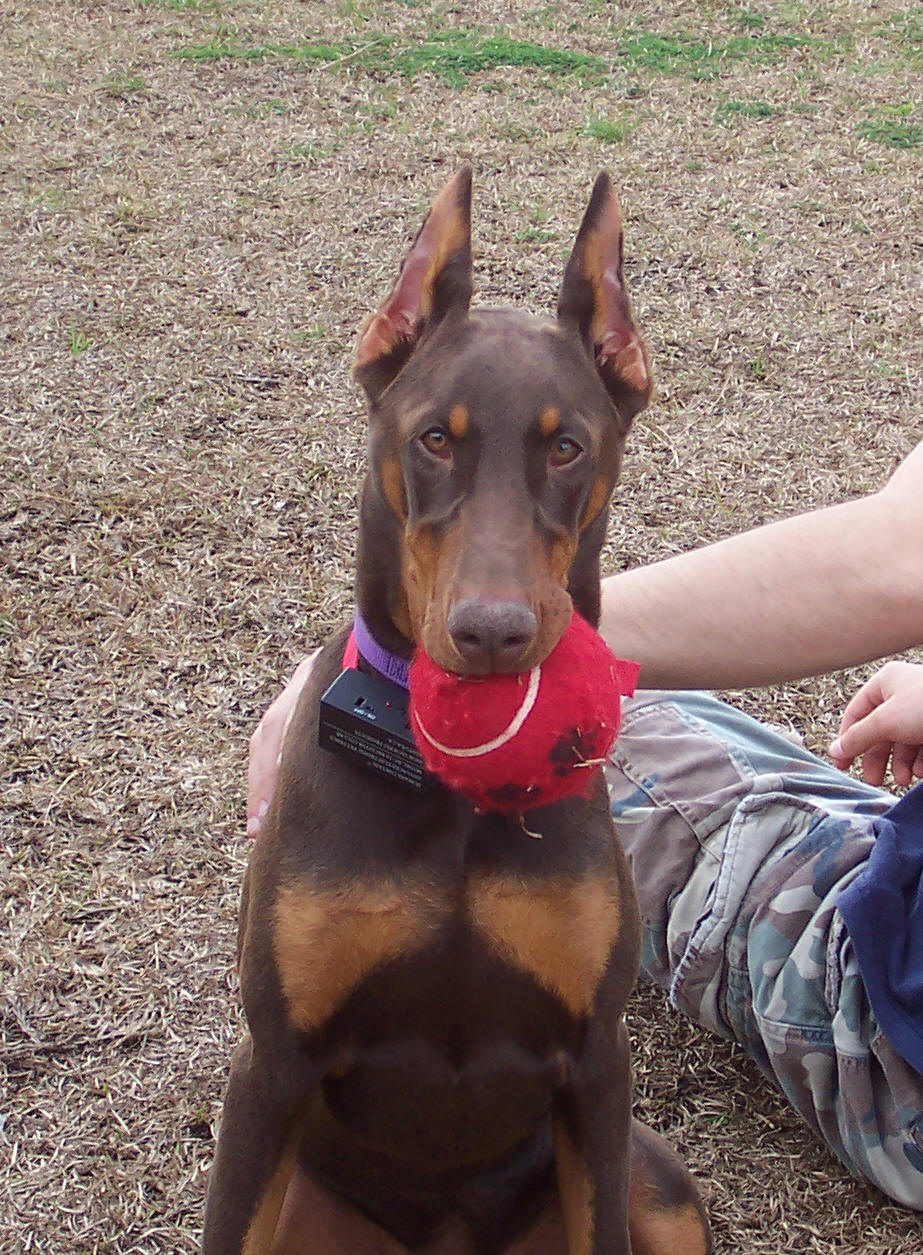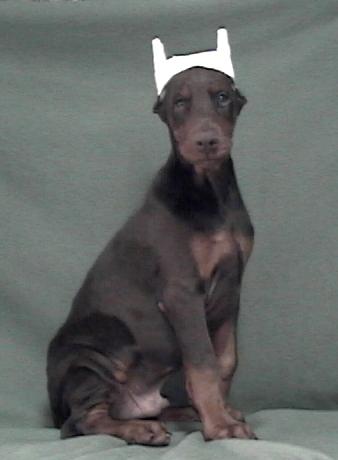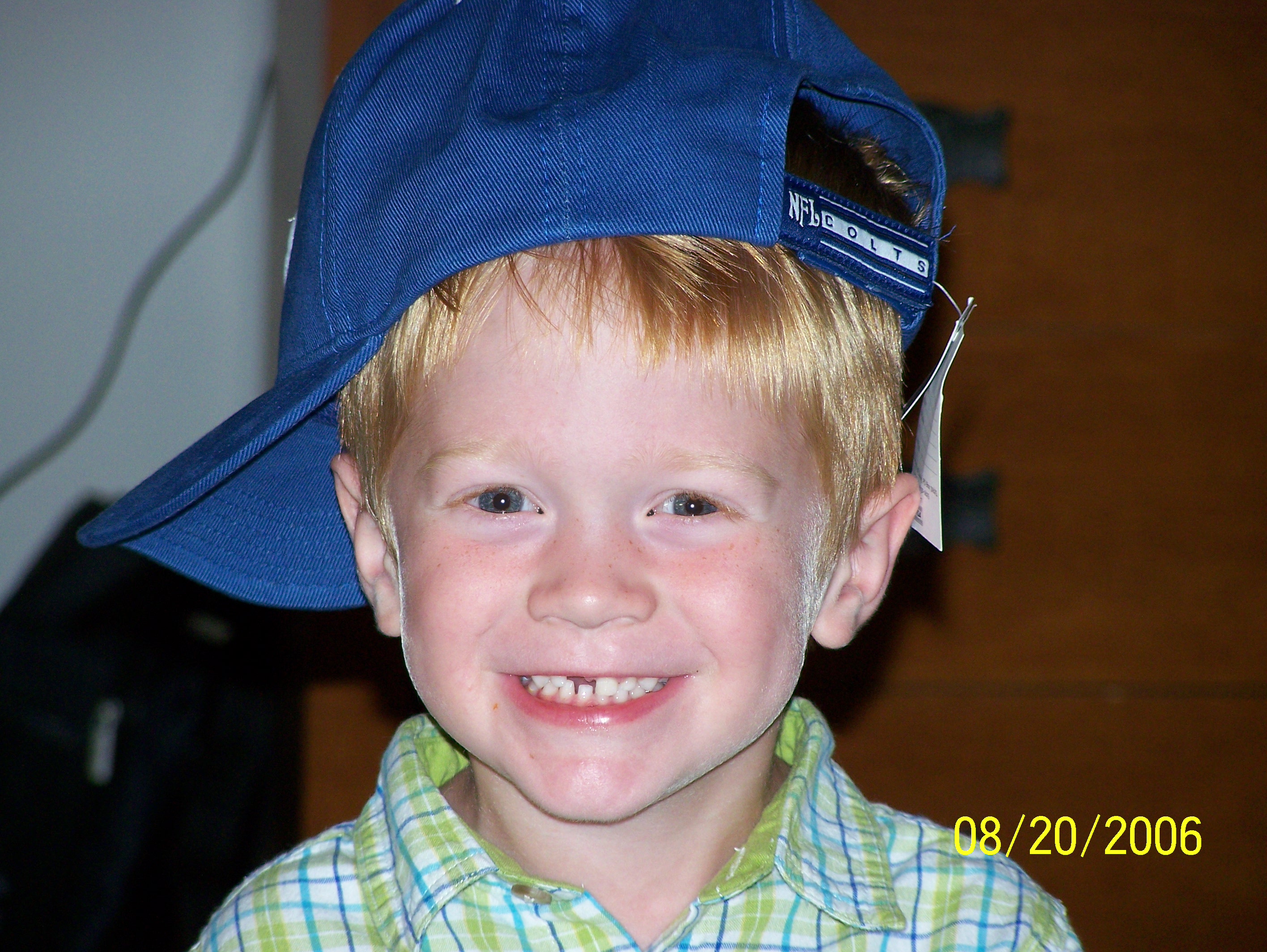 red male - "Branson" - James and Michelle - Kokomo, IN
Zack (right) can hardly wait to meet his new playmate.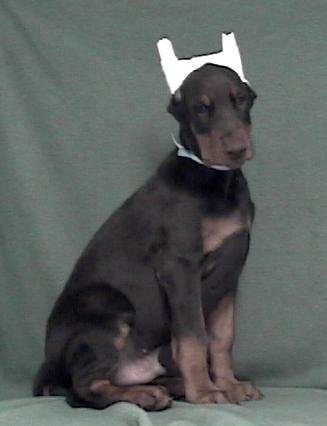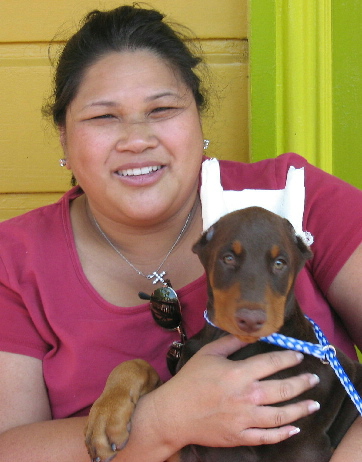 red male - "Prince" - Joey & Lorna - Santee, CA
"Prince" finally arrived at the airport and all is well. Reports from Joey say he has already captured their hearts! Congratulations Lorna! Thanks for the photos Joey!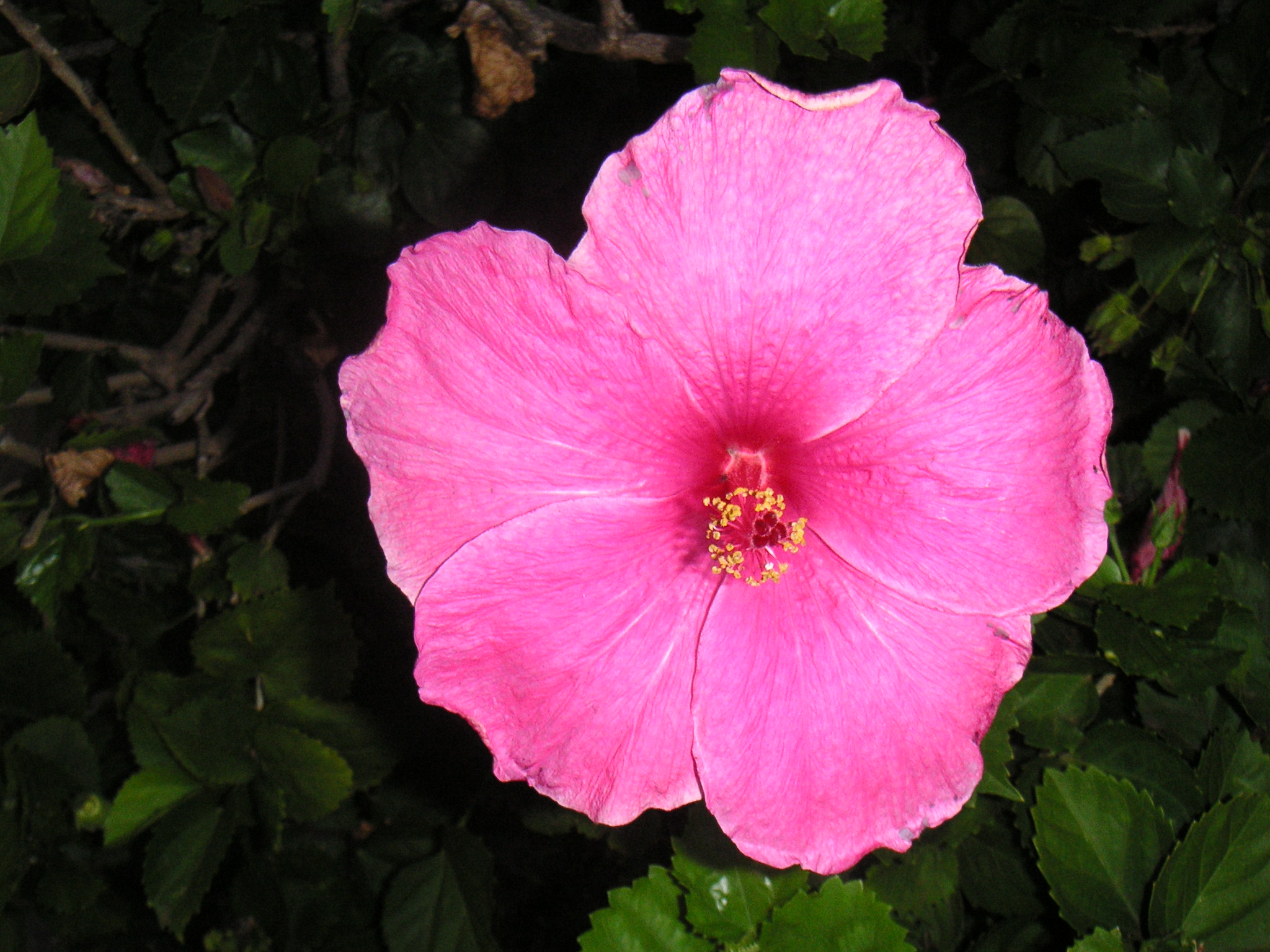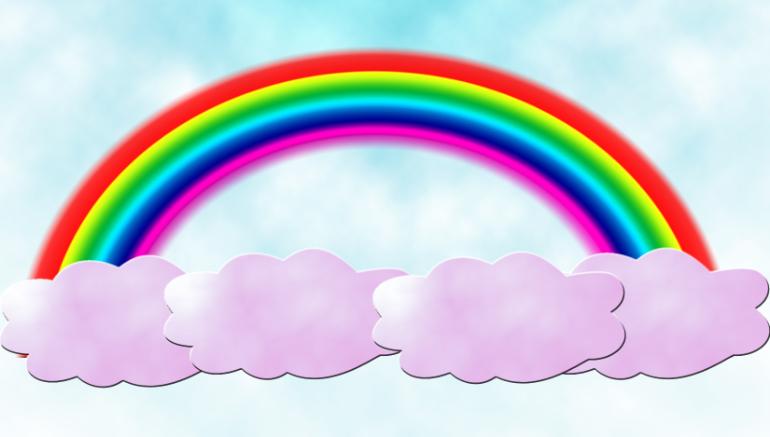 In memory of Josie's seventh puppy, a beautiful little black female. She was born several hours after the others and her cord was broken too short. We have been very blessed to not have lost many puppies, and it is a very sad time when we do.