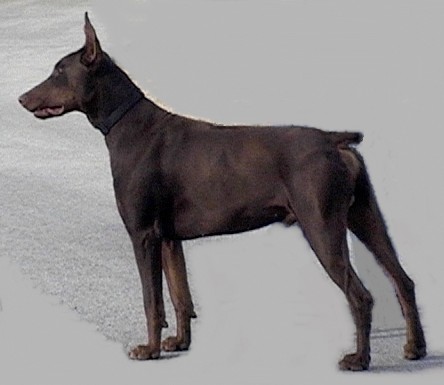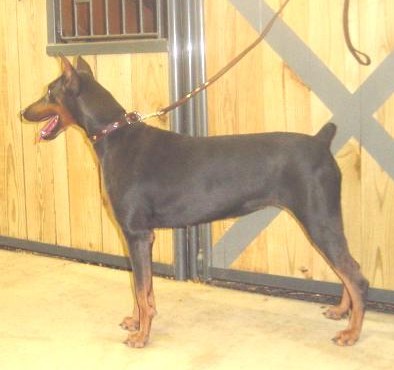 D & L's Amazing Gracey (AKC pedigree link) and D & L's Regal Redford (AKC pedigree link) are very proud of their 1 puppy born on 4/13/06. He is all alone but he is quite the big boy and will get lots of attention. All is well, Gracey and Redford just decided to take it easy this litter with only one baby! This is Gracey's last litter since she will be retired this year (2006). Gracey has proven herself over the years and has produced some of D&L Dobermans' most awesome puppies.
Good luck Jim and Lisa and THANK YOU for providing a wonderful home for your D&L Doberman!!! Please call with any questions.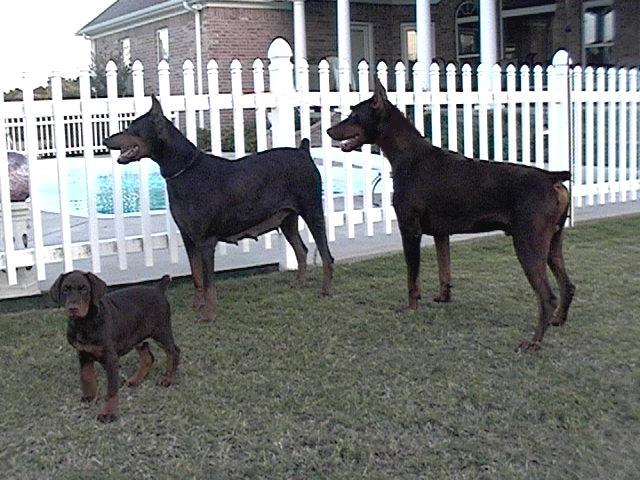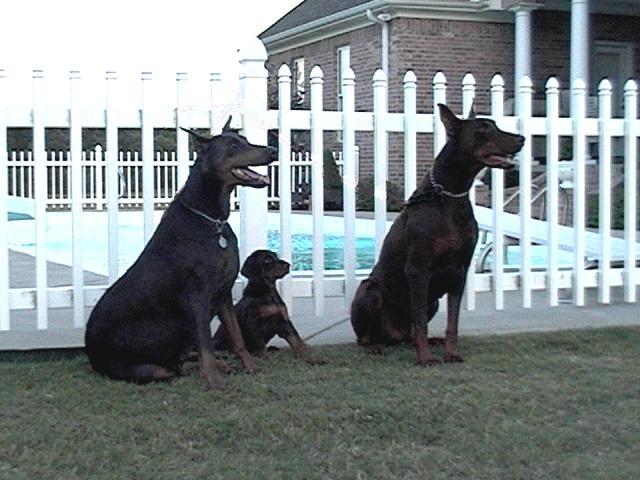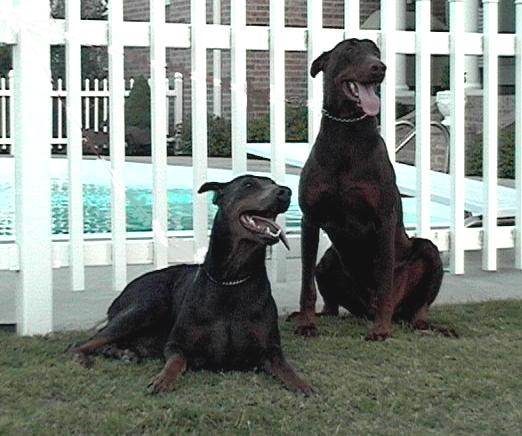 CONGRATULATIONS TO THE FOLLOWING: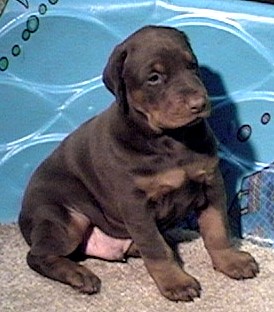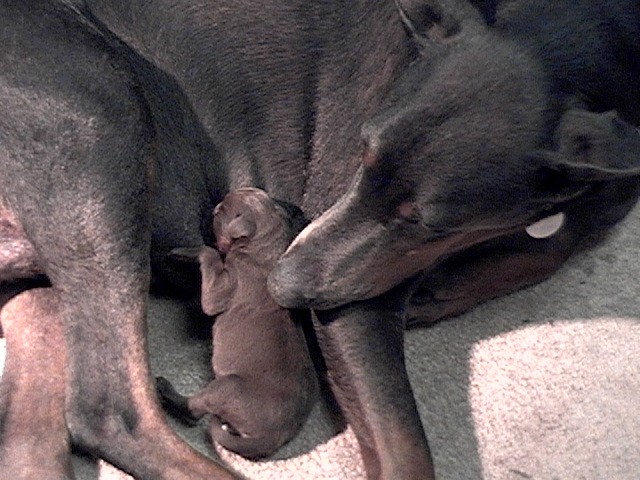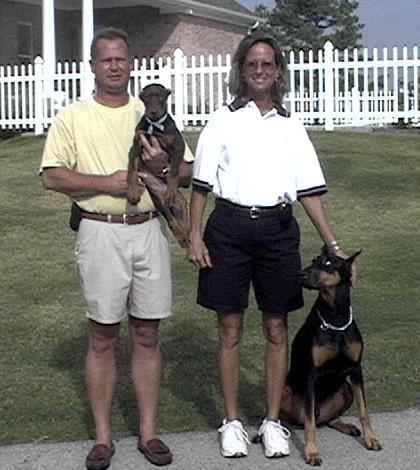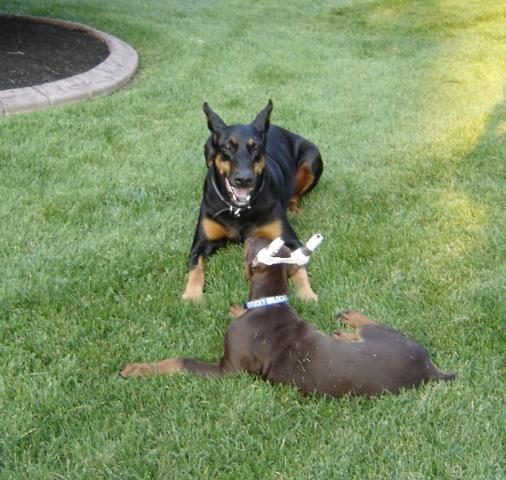 Jim and Lisa Kennedy - Louisville, KY - red male. "Redford Jr" was born on Lisa's birthday and was truly a blessing for the Kennedy's. Zeus will be so excited to have a playmate and this baby boy will too!
2008 Update: Redford Jr is doing great and he and Zeus are having fun in Kentucky! Redford Jr has matured into a very big boy. What a very special boy, he was Gracey's last baby before she was retired. 2011 update: Unfortunately Redford Jr passed away in 2011. He will be dearly missed. RIP Redford Jr.