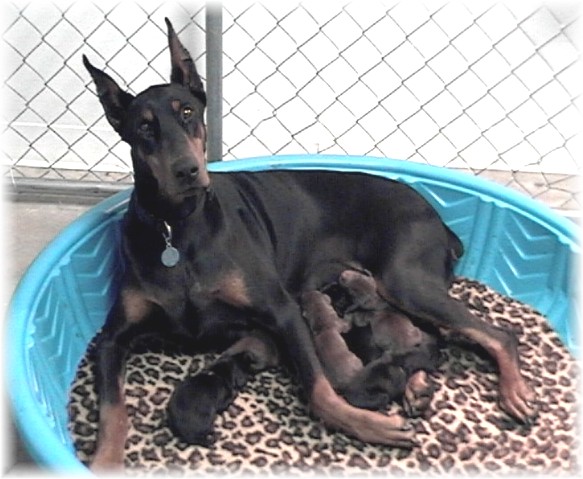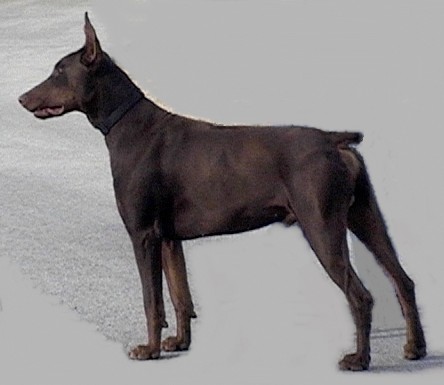 D & L's Outlaw Josie (AKC pedigree link) delivered 6 beautiful puppies on May 4, 2005. The sire of this litter is D & L's Regal Redford (AKC pedigree link). We are very excited about the pedigree and potential of this litter.
Good luck everyone and THANK YOU for providing wonderful homes for your D&L Doberman!!! Please call with any questions.

CONGRATULATIONS TO THE FOLLOWING: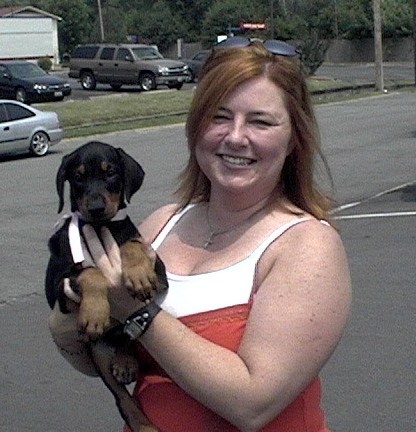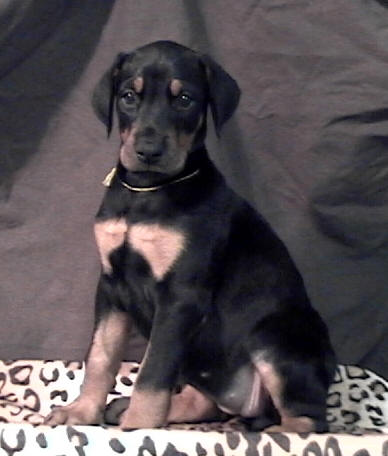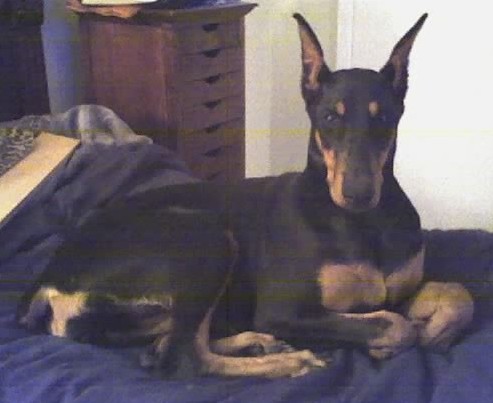 Lisa Bamburg - Monroe, LA - black female. This beautiful baby will get lots of love at her new home with Lisa and her other dobie (Sasha). Lisa had mixed feelings about bringing in another baby since losing her "India" but hopefully this baby will help her and Sasha with their loss. We know that India would want them to be happy!!! Lisa has named this baby "J&L's Obsidian Skye" because the sky is the limit for this smart girl!!
Update: Photo of Skye at 8 1/2 months of age and she is doing wonderful in Louisiana!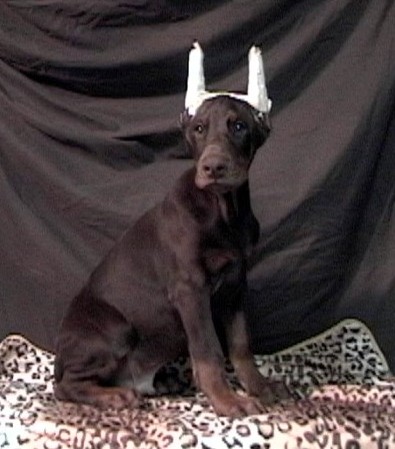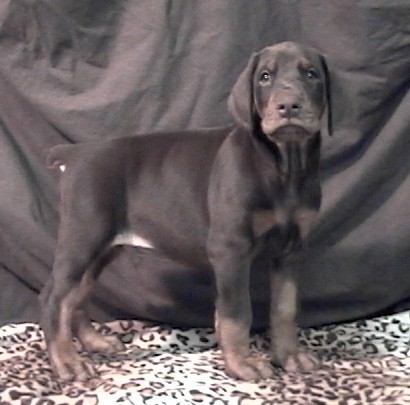 Mike and Andrea Williams - San Diego, CA - red male. Mike was hoping to surprise his wife with a Christmas puppy but could not wait when he saw this precious little guy. Andrea is going to be so excited when they take a trip to the airport for some unknown reason. Mike and Andrea are going to provide the perfect home for "Prince".
Update: Prince is doing great in California! He loves to run on the beach, play with the cats and protect his family. He has grown up to be their best friend and a very big boy!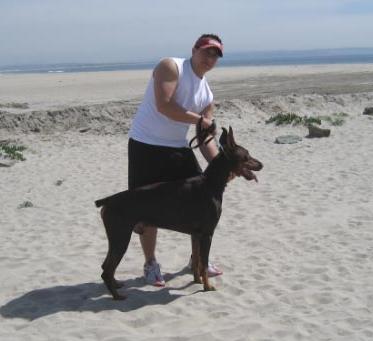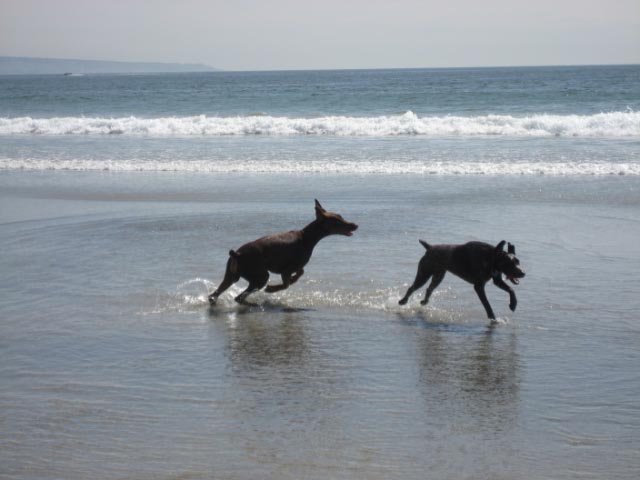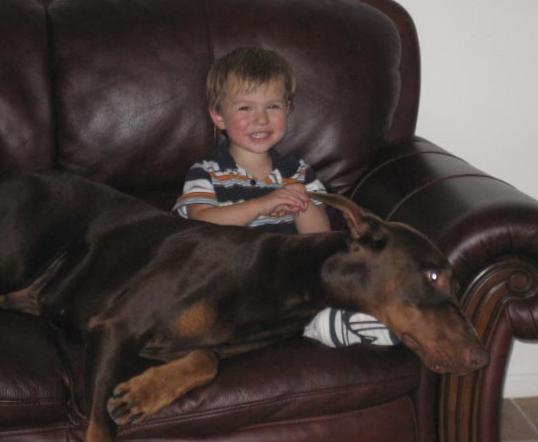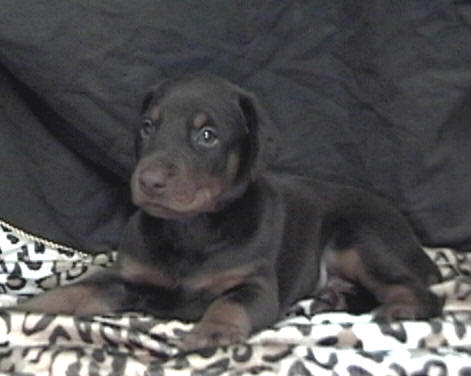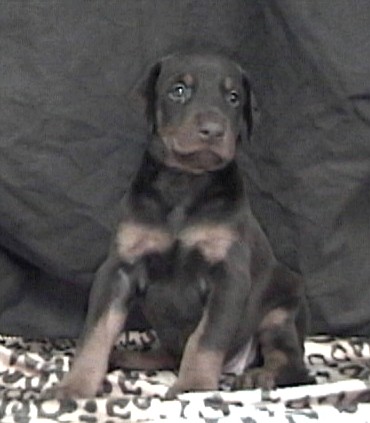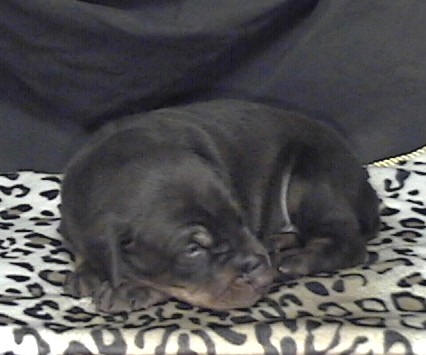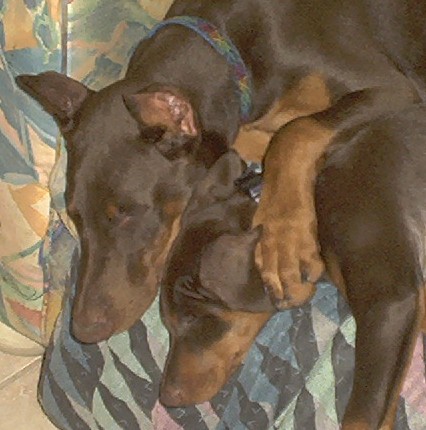 Adam and D.J. Kelley - Crestview, FL - red female. D.J. just received a beautiful red male (Rajah) from our March 2005 litter and will also be taking home a wonderful red female (Shiraz) from Josie's litter. Her lab, Eddie will have a couple of new partners in agility very shortly. D.J is a vet tech so we know that both of her D&L Dobermans will only get the best of care and lots of love in their hew home! Rajah don't worry, little sis is on her way!
Update: Rajah and Shiraz are together at last!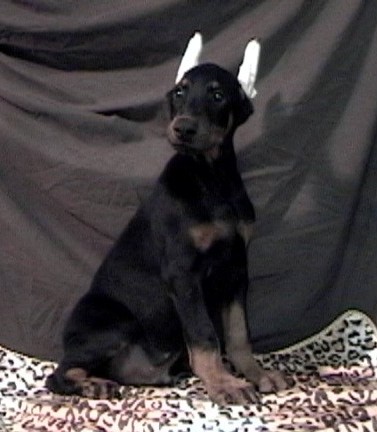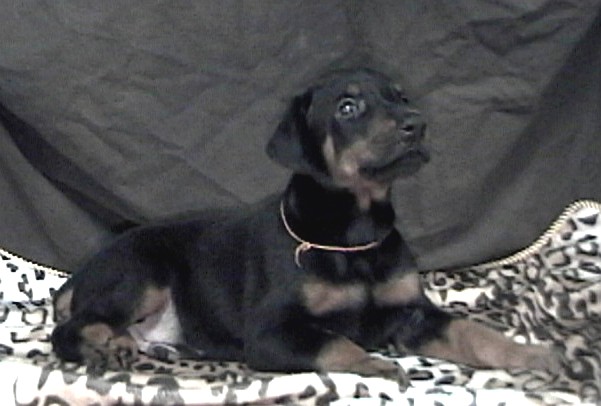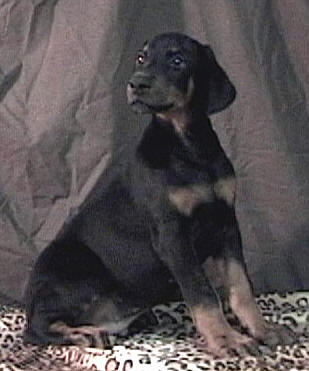 Ed, Lisa, LeeBeth, E.J., Landra and Laurie Young - Flower Mound, TX - black male. This extremely sweet and happy puppy will soon be traveling to Texas to live in his new home. The Young's have been searching and researching so they had no doubts when they found their perfect puppy. Dolce' (sweet) will be the Young's first Doberman and I am sure he will melt their hearts within minutes with his sweet personality! Dolce' traveled in style in a private jet to Texas!
Update: Dolce' with his new family at Christmas 2005 (below right)!
In 2007, Dolce welcomed his full brother "Dutch" to his home in Texas. See the "January 2007" puppy page to see "Dutch".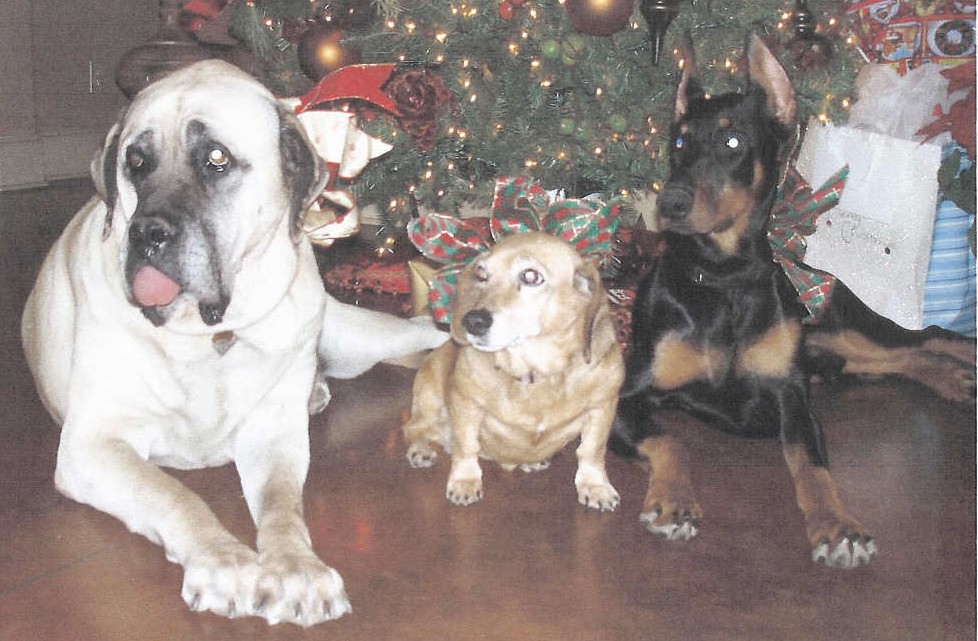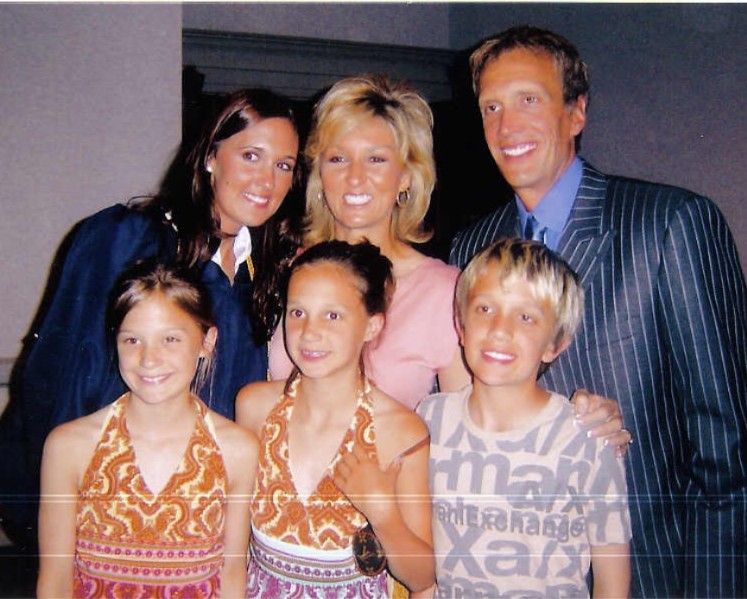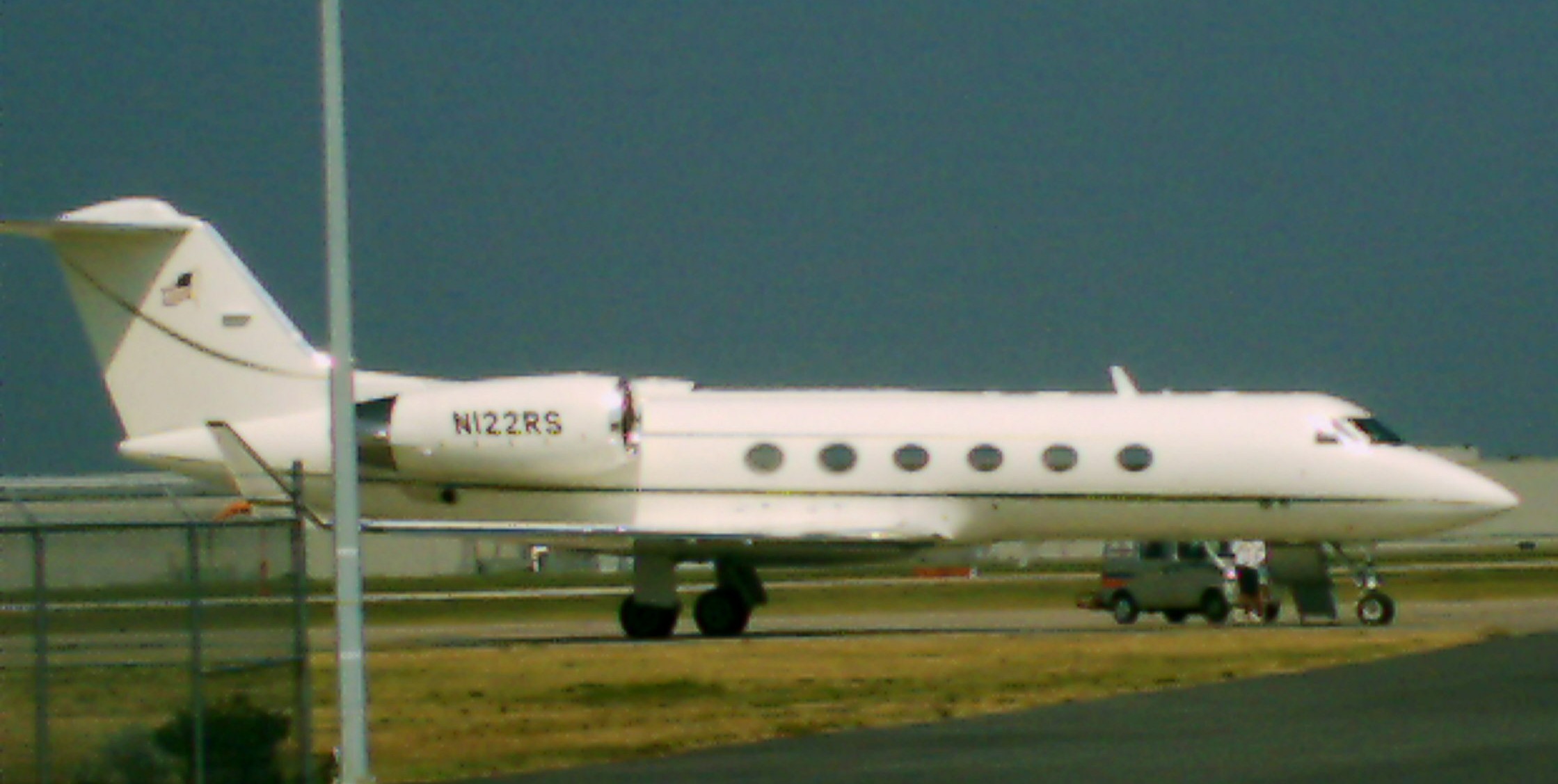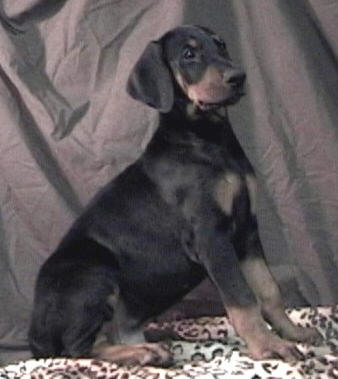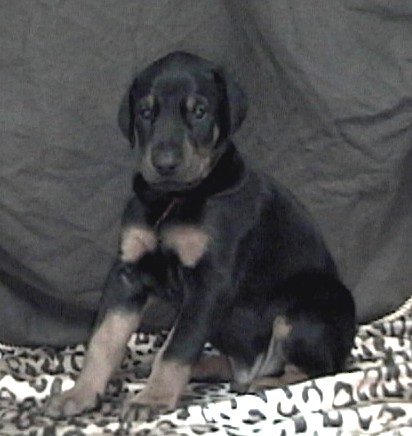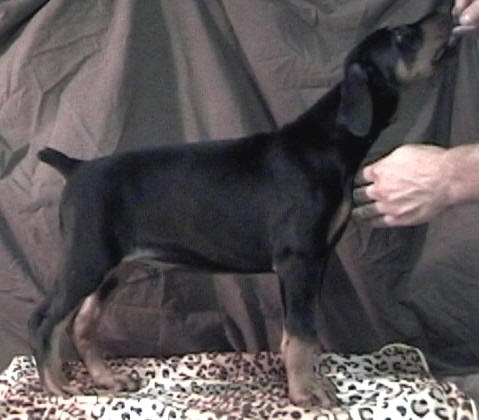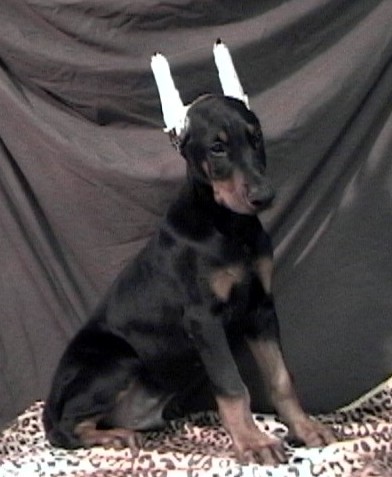 Martin and Laura Koch - Asotin, WA - black male. The Koch's have had 2 dobermans in the past so they know the love that this breed has to offer. They now have 3 little girls that are extremely excited about the arrival of their beautiful new puppy. I am sure they will claim "Zeus" as their own but he will actually be arriving within a day or so of Laura's birthday. "Zeus" may feel more like it is his birthday with all the attention he will be getting in Washington! Happy Birthday Laura! Update: Just as we suspected, Zeus and Shantel (age 5) are inseparable. Shantel reads stories to Zeus each day at naptime.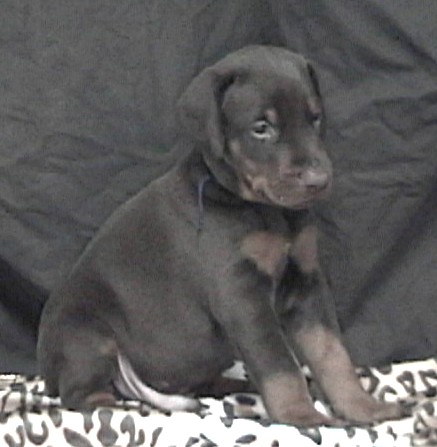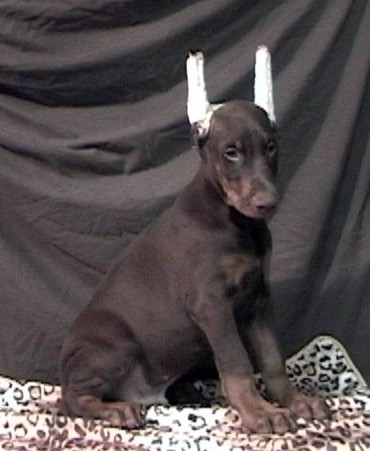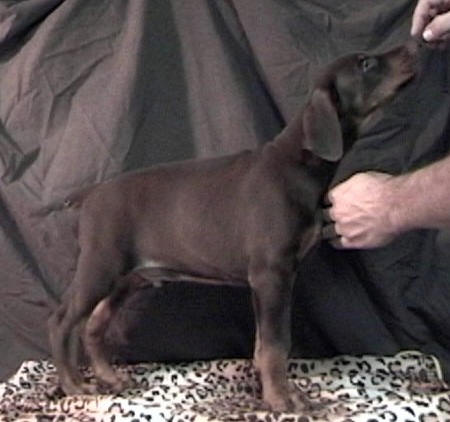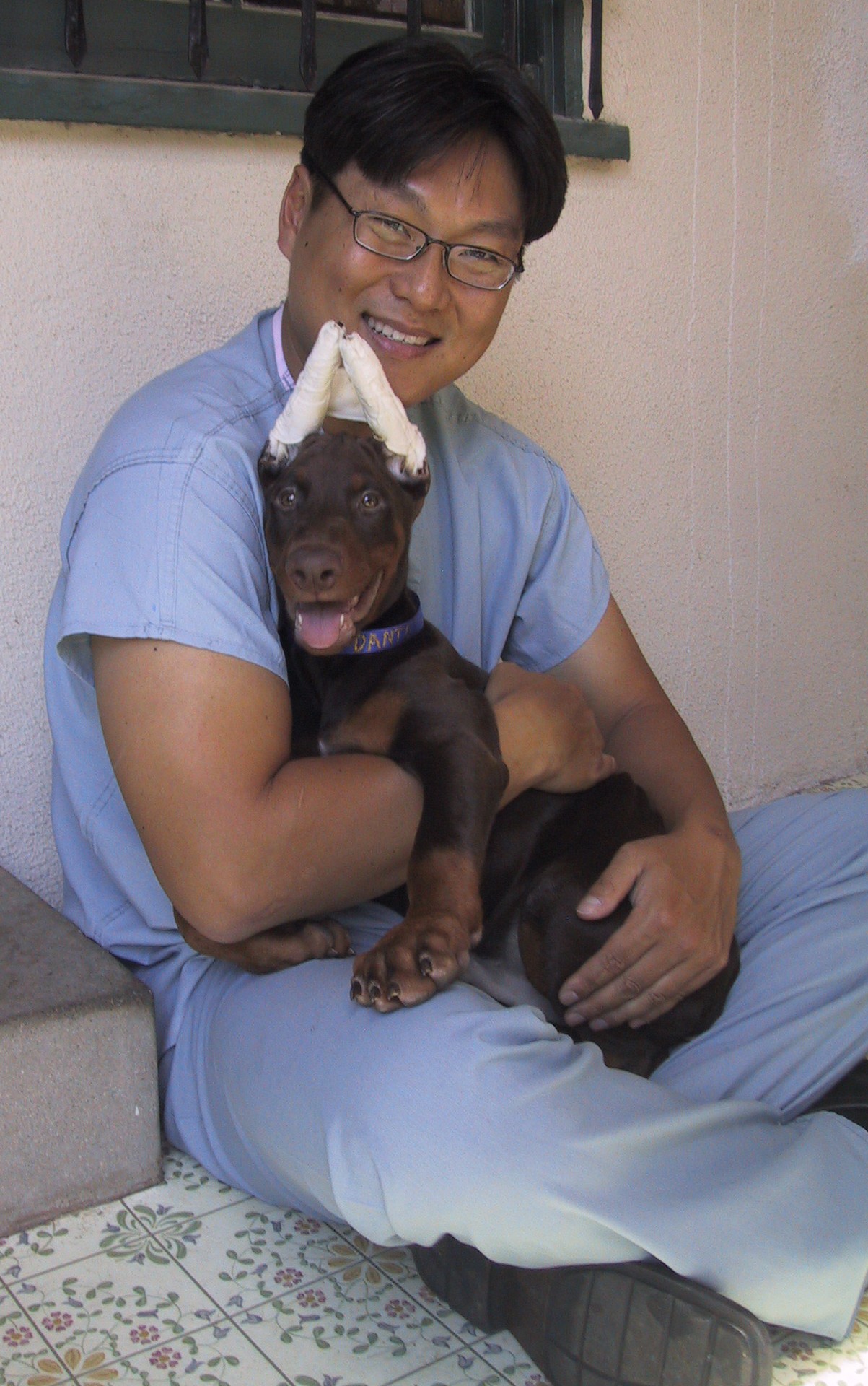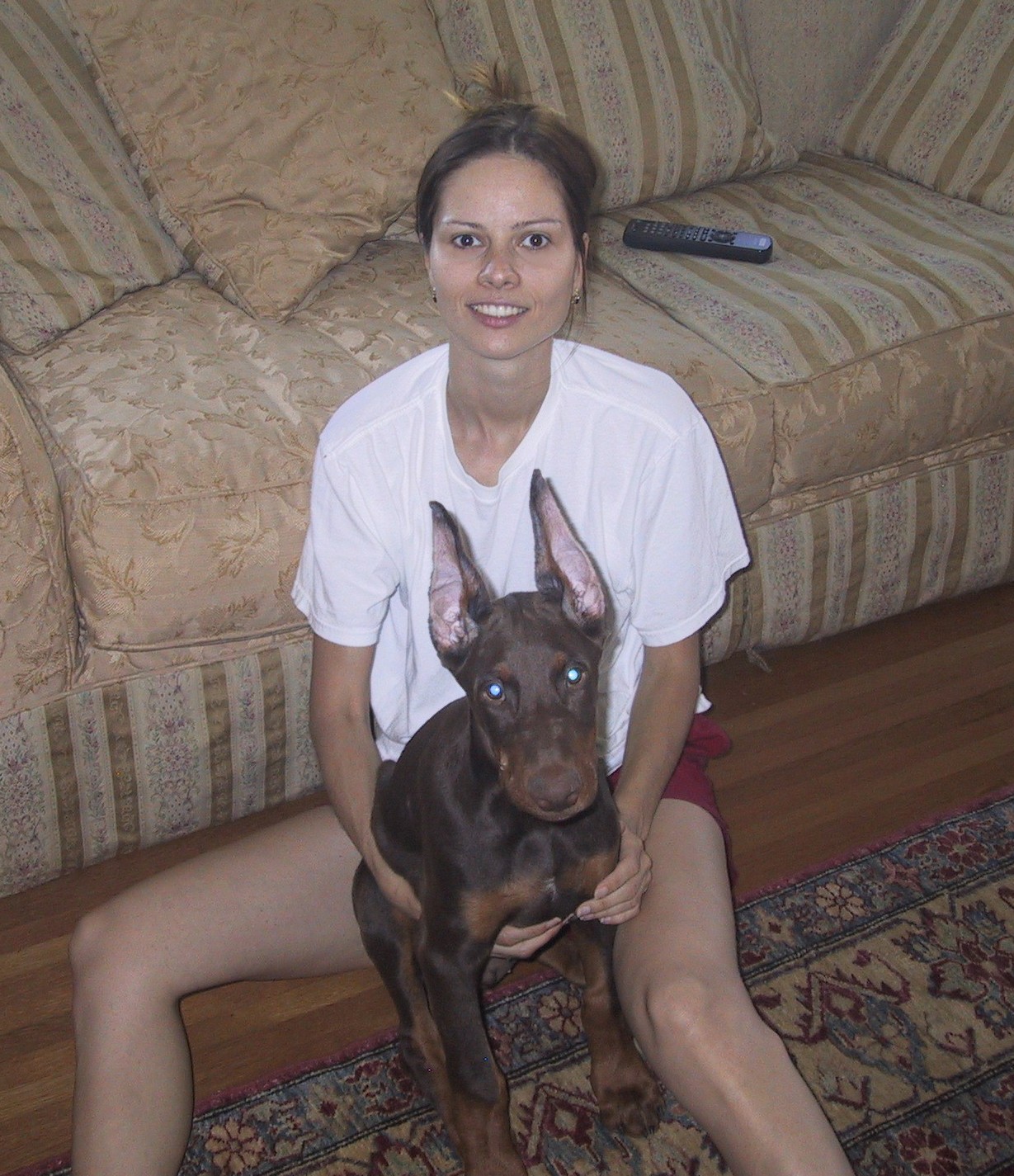 Bruce and Lenka Long - Los Angeles, CA - red male. Lenka has been searching for the perfect puppy for a long time and she finally found him!! This smart boy, "Dante'", will also share his new home with "Trinity" (a Vizsla/Doberman cross). Dante will get lots of love and attention. Lenka hopes to start Dante' in agility classes which will serve his breeding well. Congratulations Lenka! Dante' will make us all proud!
Update: Looks like Bruce is already proud of Dante' at day one! What beautiful ears you have Dante'! Great job Lenka!