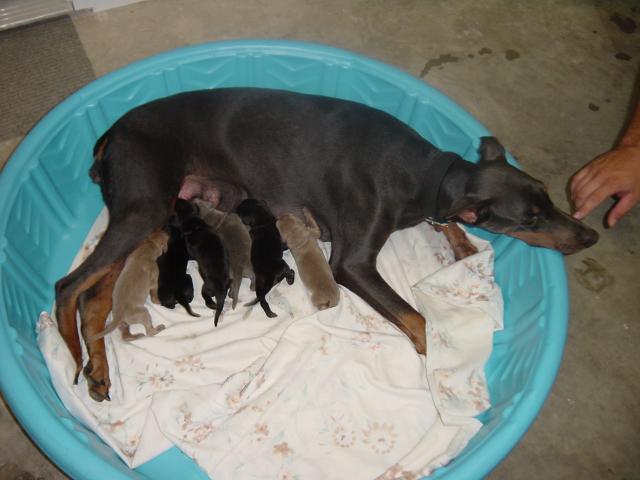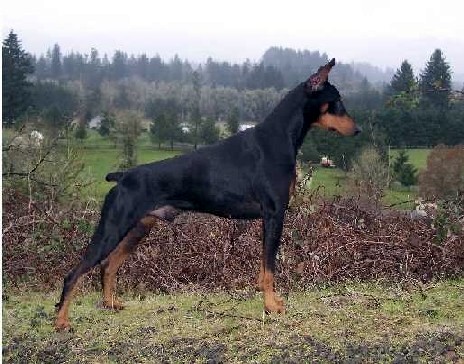 On September 8, 2002 Gracey delivered her first litter which consisted of 7 puppies including black, blue and fawn. This litter was a cross of D & L's Amazing Gracey (AKC pedigree Link) and Mount Olympus Odysseus (Beau).

CONGRATULATIONS TO THE FOLLOWING: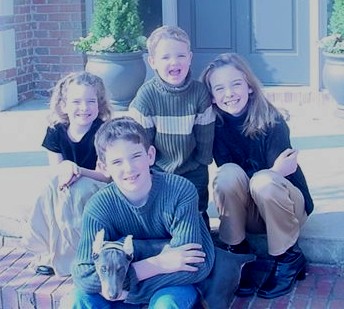 John Aycock - Jonesboro, AR - blue male. This beautiful blue male was sold to the Aycock family. "Cannon" is out of a breeding of Gracey and Mount Olympus Odysseus (Beau). He is a nice big boy with lots of charm.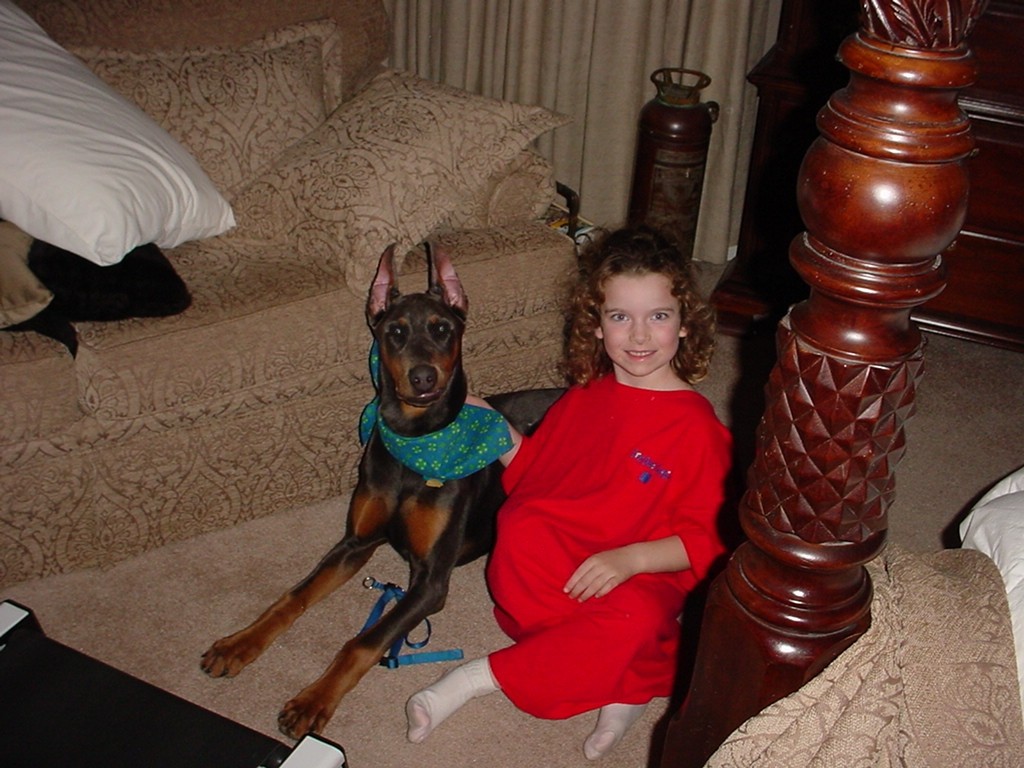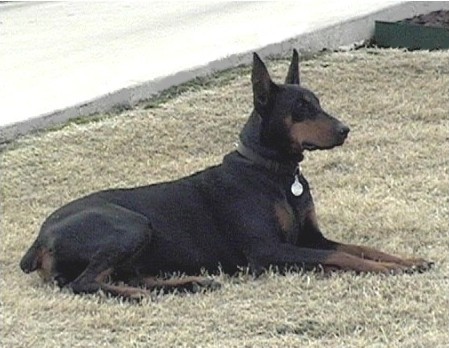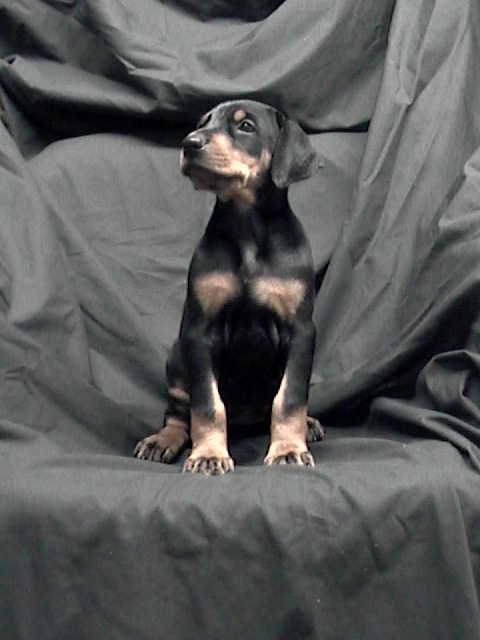 D&L Dobermans - Jonesboro, AR - black female. We could not resist keeping this beautiful black female out of Beau and Gracey. Josie has a very silky coat and loving personality. D & L's Outlaw Josie is a real looker and will be an impressive addition to our breeding program. I am sure her and Gracey are going to have lots of fun together.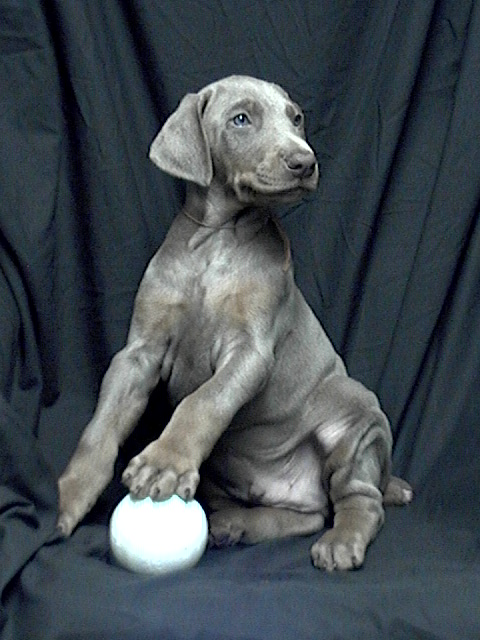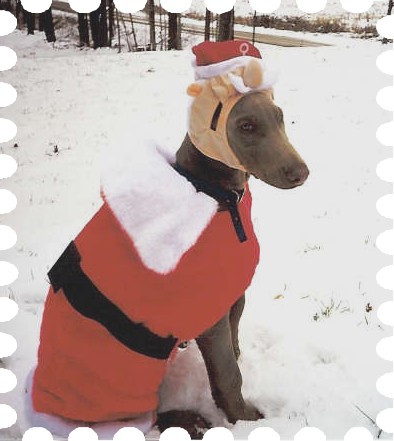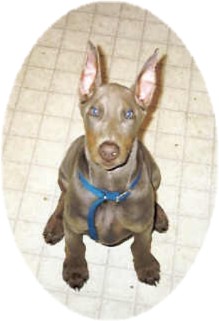 Corrina Wilbur - Hopkins, MI - fawn male. A sire in the making! This fawn male will live a long way from Arkansas. "Cruiser" is traveling to Hopkins, Michigan where he will live with Corrina and be a great sire to the dobie population in the North. Ralph traveled by car from Michigan for the sole purpose of taking Cruiser home. What a home he has!!!!!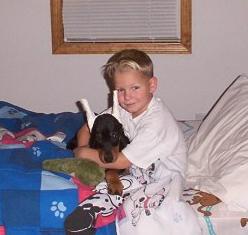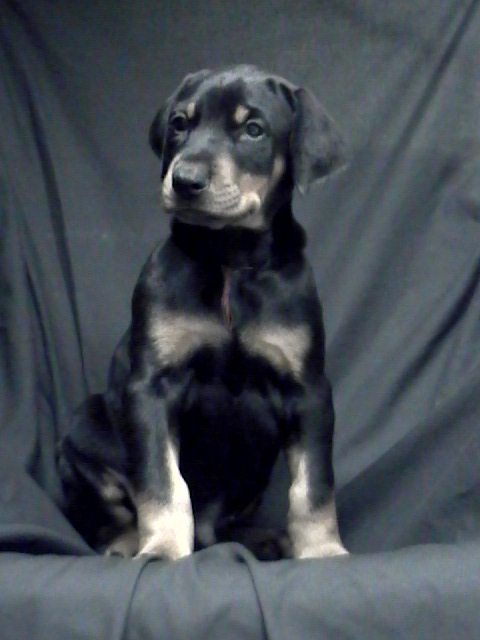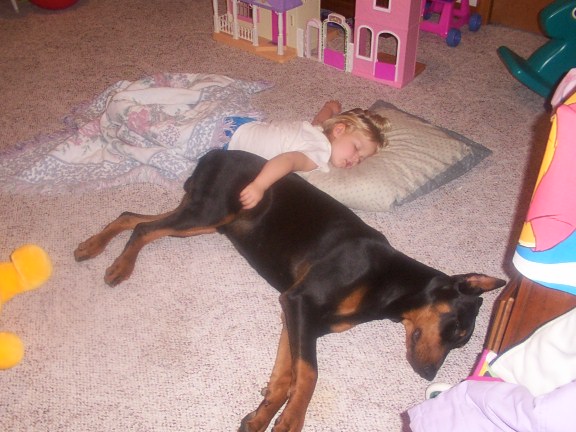 Travis, Christa, Dalton and Callee Justice - Piney Flats, TN - black male. This is "T.J." and he lives in Piney Flats, TN with the Justice family. He weighed 15 pounds at 7 weeks of age. He is a such a sweet heart and is very photogenic as you can see from these photos. It looks like he may get lots of sleep with the 2 Justice children! Update: TJ and his family at Christmas 2007. Everyone in this photo has grown up alot in 5 years!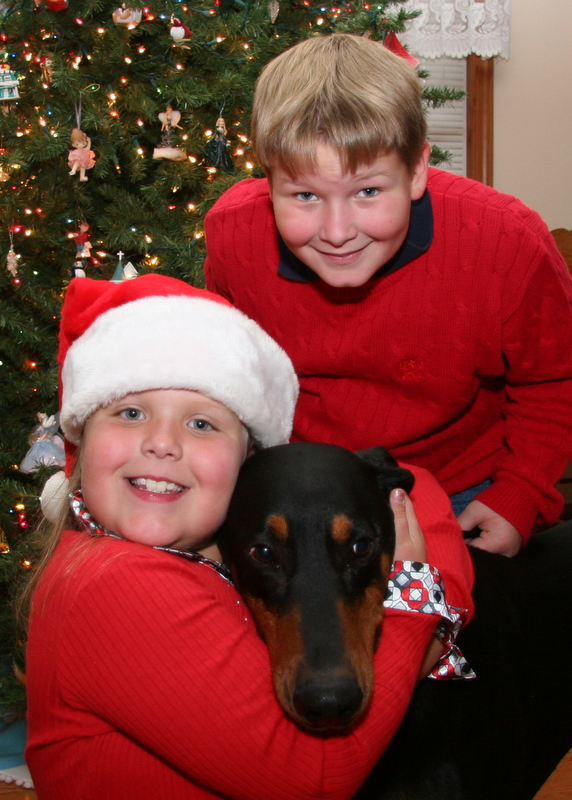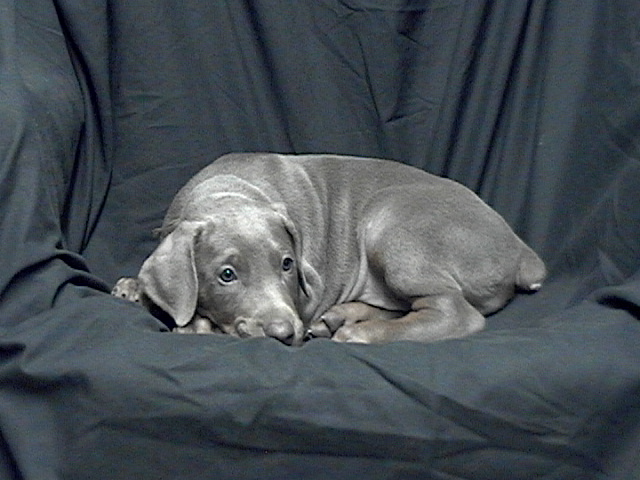 John and Paula Lowery - Trumann, AR - fawn female. What a baby face! Scout was visited almost weekly by her new family. John and Paula were so anxious to get her home and were in love from the minute they first saw her. Scout was probably the most precious and sweet puppy of the litter. She is extremely nice and we are sure that Paula and John will enjoy sharing their home with her very much.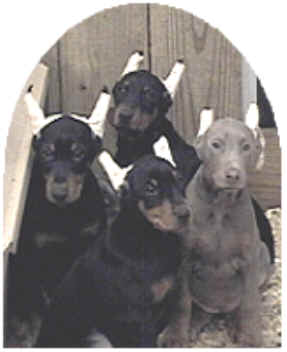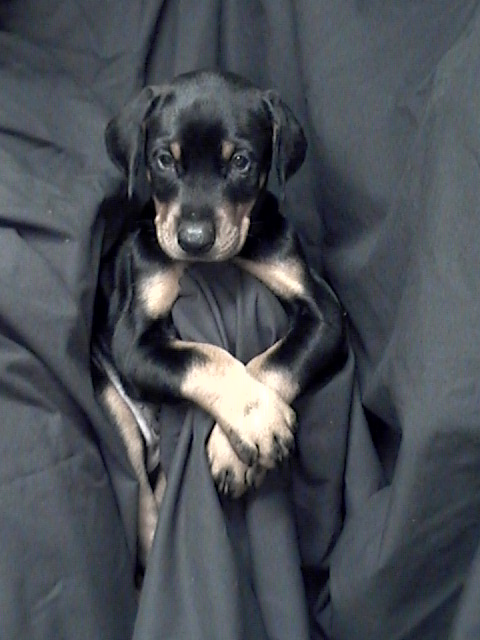 Melanie Booth - Cash, AR - black male. Just one look is all it took for Maximus to find a home. He was reserved by Melanie Booth when the litter visited the vet at 3 days of age for tails and dewclaws. He will have 3 kids to play with at his new home and I am sure Max will keep them very busy!